PROGRAMS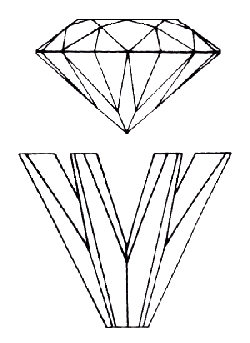 PROGRAM #1
JEWELRY REPAIR
Number of Weeks - 1 Clock Hours - 35

OBJECTIVES
The main objectives of this program are to teach the students all the skills necessary for basic jewelry repair and basic diamond setting; to give them ample opportunity to practice these skills and to check their proficiency in each skill before granting certification.
CAREER DUTIES
A jewelry repair person and diamond setter is expected to be able to identify the various precious metals, clean, remove tarnish and polish jewelry.
In addition, they should be able to size rings, repair clasps, change a brooch into a pendant and repair broken chains, etc.
A repair person should be proficient in proper soldering techniques and be able to remove and replace stones (prong and needlepoint). He or she is required to be able to repair most of the broken jewelry items that come across a jeweler's counter.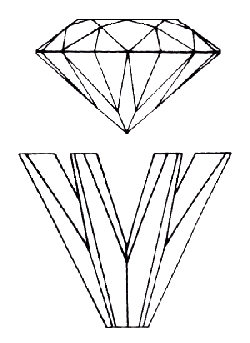 PROGRAM #2
ADVANCED DIAMOND SETTING
Number of Weeks - 1 Clock Hours - 35

OBJECTIVES
In this advanced program the School's objective is to complete the student's training in jewelry repair and diamond setting to the point where the student will have learned all of the advanced techniques in gemstone setting, as well as diamond setting, and will be capable of opening and operating a jewelry store on his own, handling all of their own jewelry repair and gemstone setting
CAREER DUTIES
Career duties involved in this program would include all of the same duties and responsibilities as for graduates of Program #1. These duties would be expanded after this program, as the graduate should now be able to perform all types of gemstone setting, as well as diamond setting. Graduates of Course #1 only set diamonds in two kinds of mountings - prong and needlepoint, but students completing this program will now be able to handle all types of settings such as emerald cut settings, bead settings, cluster settings, bar and star settings, channel settings, tube settings, gypsy, reverse, marquis, baguette, and pave settings. Their career duties will therefore be greatly increased.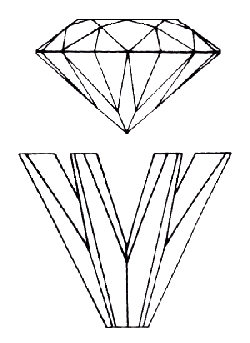 PROGRAM #3
DESIGN/CASTING
Number of Days - 3 Clock Hours - 21

OBJECTIVES
This is a program in which the objective is to teach the student to create an article of jewelry in wax and reproduce it in casting. Our graduates should feel confident and capable of casting from wax models and reproducing many multiple waxes of a given piece of jewelry in any of the precious and non-precious metals commonly used today.
CAREER DUTIES
This program is intended for jewelers who want to expand their services to include designing of jewelry, reproducing copies of, or fashioning custom jewelry for clients. For practicing jewelers this opens up a new field of endeavor, as they will be able to design and reproduce a special item of jewelry on their own premises.
For graduates looking for employment in the jewelry industry, it gives an added skill and technique to offer an employer.